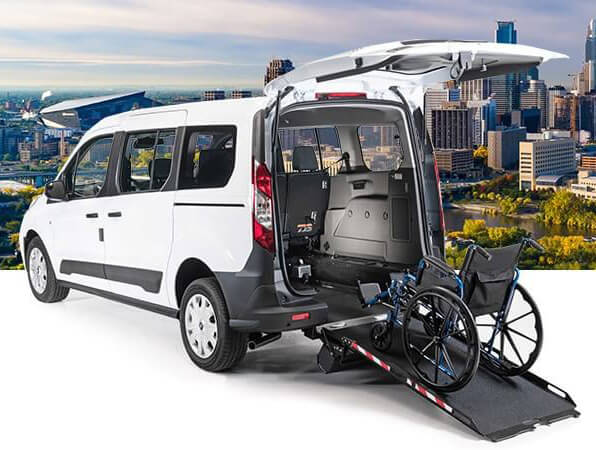 Driverge's Ford Transit Connect is a great addition to a line of minivans that have been used for wheelchair passengers' transportation for decades. It's the lowest-cost new vehicle and has features designed specifically for easier accessibility.
Best Accommodation for a Wheelchair Passenger
The 2nd row split seats allow a wheelchair passenger to see out of the front and the aid to sit in the single seat.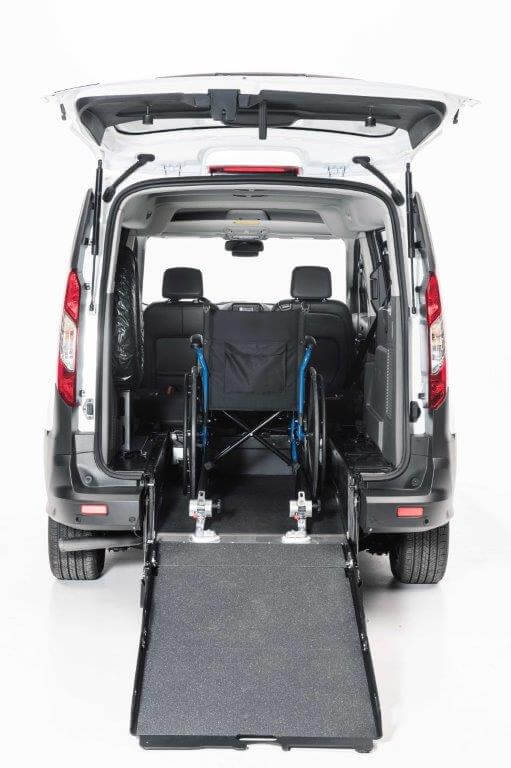 Transports Up To Six Passengers
Accommodates 5 adults and 1 wheelchair passenger compared to the most standard end-user market option of 4 adults and 1 wheelchair layout.
The Best Value for a commercial minivan
The lowest-cost new vehicle available in the market for WAV transportation.
Low Profile - Easy for elderly passengers to get in and out.
Optional Electric Securements that make the securement process of wheelchair passengers easier.
Easy to maneuver in urban settings because of its smaller size
Fuel Efficiency. Best-in-Class 26 MPG average combined driving
Exclusive FlexFlat™ Ramp by Driverge Vehicle Innovations is standard equipment (folds flat when not in use to create a usable deck).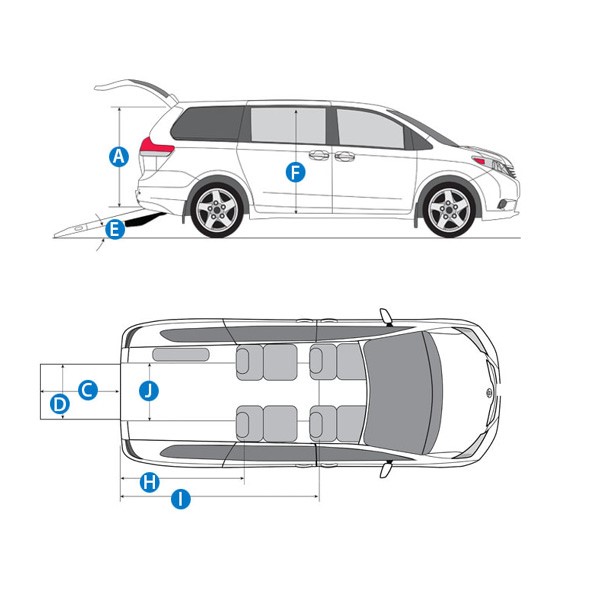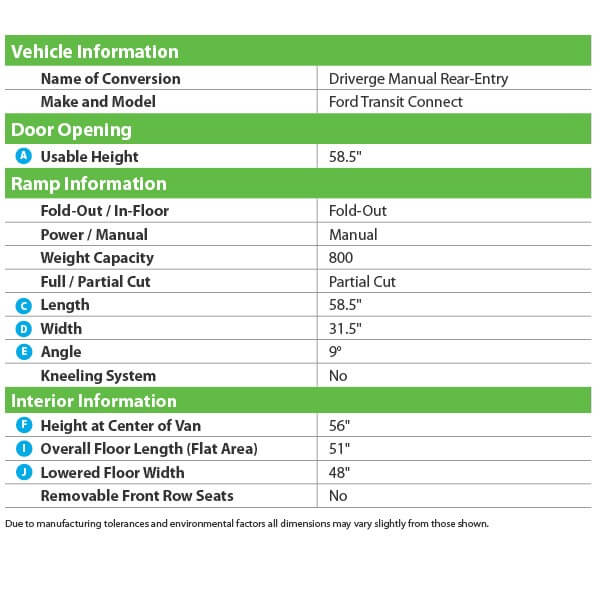 Download Our Free Guide on 4 Keys to a More Profitable Fleet
Today's full size vehicles offer the safety of uni-body design, improved gas mileage and more. Likewise, there are new innovations available in wheelchair accessibility that will increase it's use and time on the road.
This FREE 6 page guide will show you multiple ways you can save with a no-compromise, infinitely configurable accessible transportation vehicle.